Our members... and for more great photos click here...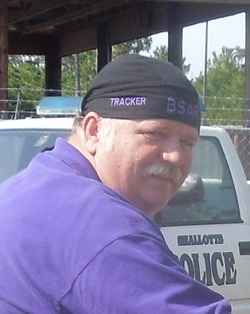 Ron is a SAR Tech I and expert tracker. He serves as our Assistant Chief and assists in training and command activities. March 2015. Ron is also our New Member Coordinator, so if you have questions about membership, please contact him.
Contact Ron
---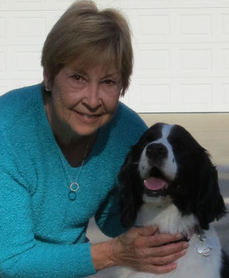 F

Norma Jean and K9 Mollie, English Springer Spaniel, serve with BSAR helping with Public Relations events. Mollie is such a sweet girl that we had to find a job for her! For you see, her daddy, Bob, had started training her for search when she was just a baby. BSAR and Norma lost Bob in 2015. Bob loved BSAR and Norma has joined us to keep that legacy alive.

Thank you Norma and Mollie.
---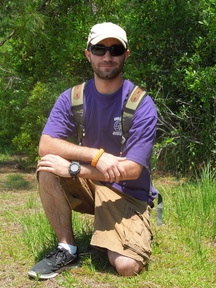 Chris



Welcome to Chris B. A new BSAR member! 2016.

---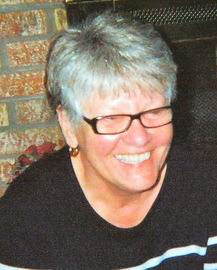 Susie plans to be a support crew as an auxiliary member. May 2015.

---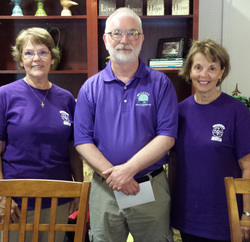 Our Gold Star FUNDraising Team.... thank you always!!!!



Sandy

Jim

Joan


---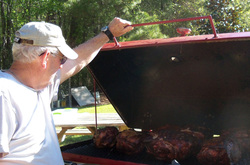 Joe is a retired canine handler who has continued to support BSAR throughout the years. Joe was the builder of our first scent machine and keeps a navigation course ready for us at all times. We sure remember his lab, Jess who is at the Rainbow Bridge. Th
Joe continues to support BSAR by providing an official land navigation site and set-up to train in land navigation. Thanks, Joe & Priscilla!




---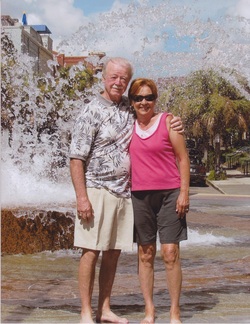 Bob Marston



We are sad to announce the passing of Bob Marston (shown here with his lovely wife Norma). He passed away on Easter of this year, April 5, 2015, at 71 years old. Bob was a valued member of Brunswick Search and Rescue who retired from BSAR when his health no longer allowed him to participate. Bob, with his springer Molly, loved the woods and being with the dogs in the woods! His never ending smile and positive attitude will always be remembered! And thanks, Bob, for saving all those newspapers for Christy & her puppies. Bob, you will be missed and always remembered.

---
_________________________________________________________________

The Original FUNSAR BSAR Crew....

We pay tribute to our original founding members who back in 1998 attended FUNSAR together in Lumberton with David Carter, now at the bridge. We gave it a good start and BSAR continues today. There have been others who have been a part of BSAR over the years and had family or careers limit their participation. We thank Bert, Phyllis, Wayne, Melissa, Doug Wendy, Christy, Jenny, Herman & Erika, Keith, Frank, Laura, and the other founding and early members of BSAR. We remember you and thank you all! Your service has allowed others to live and brought the missing back home.
---